A Glimpse into Ortelius' Past
Ortelius was originally the Marina Svetaeva. Built in Gdynia, Poland in 1989, it served as a special-purpose vessel for the Russian Academy of Science. Later it was re-flagged and renamed after the Dutch/Flemish cartographer Abraham Ortelius (1527 – 1598), who in 1570 published the first modern world atlas: Theatrum Orbis Terrarum or Theater of the World. At that time his atlas was the most expensive book ever printed. Ortelius is classed by Lloyd's Register in London and flies the Dutch flag.
Specifications
| | |
| --- | --- |
| Passengers: | 108 passengers in 50 cabins |
| Staff & crew: | Crew 44 | Guides 8 | Doctor 1 |
| Length: | 90.95 meters |
| Breadth: | 17.20 meters |
| Draft: | 5.4 meters |
| Ice class: | UL1 (Equivalent to 1A) |
| Displacement: | 4090 tonnes |
| Propulsion: | 6 ZL 40/48 SULZER |
| Speed: | 10.5 knots average cruising speed |
Deck plans and downloads
Show m/v Ortelius cabins

Perfect for Any Expedition
The vessel has the highest ice-class notation (UL1, equivalent to 1A) and is therefor suitable to navigate in solid one-year sea ice as well as loose multi-year pack ice. Ortelius can accommodate up to 108 passengers and has an abundance of open-deck spaces. It is manned by 24 highly experienced nautical crew members, 20 hotel staff, eight expedition specialists (one expedition leader, one assistant, and six lecturer-guides), and one doctor.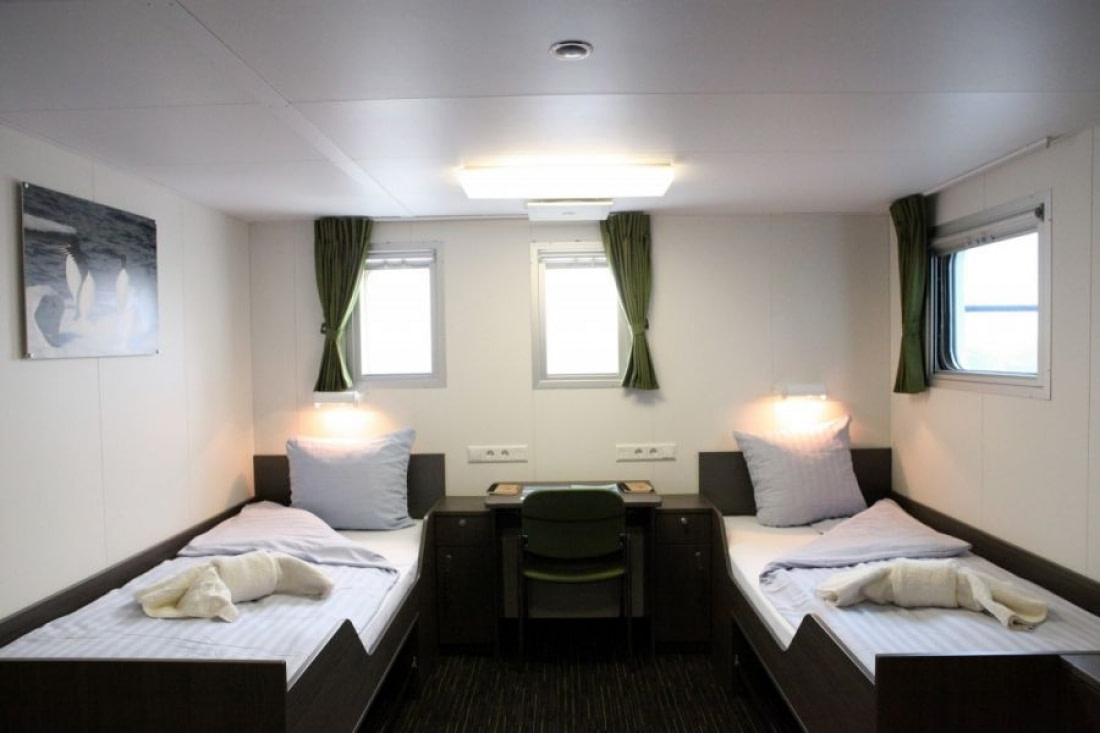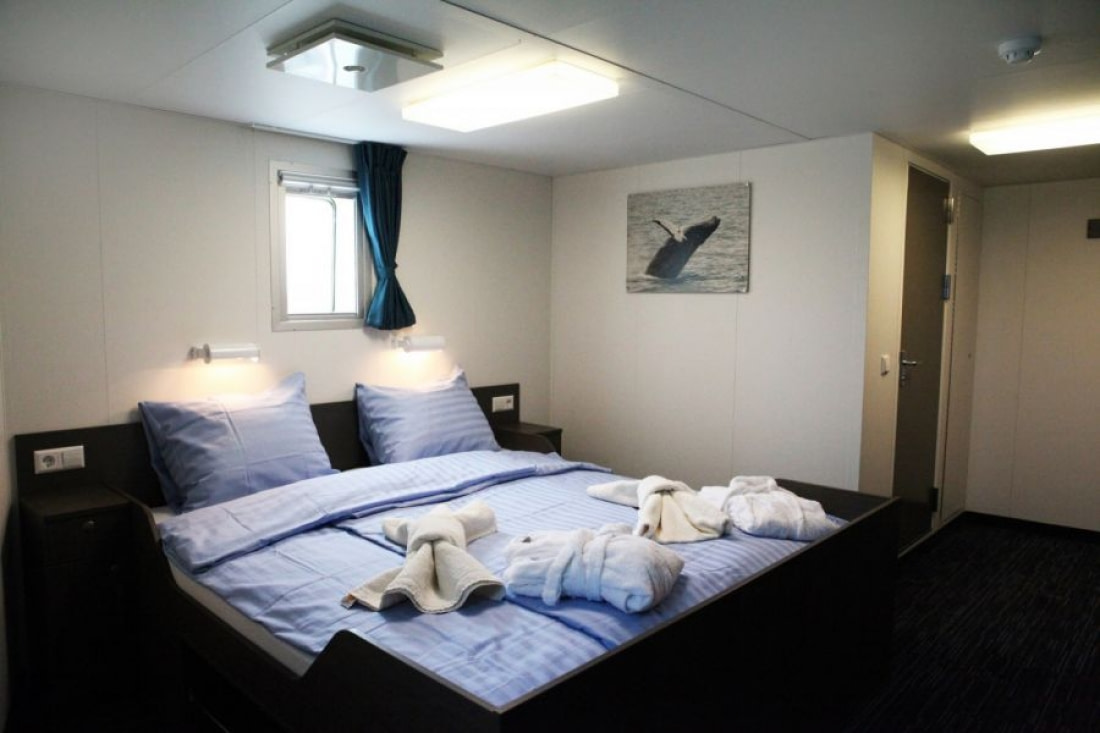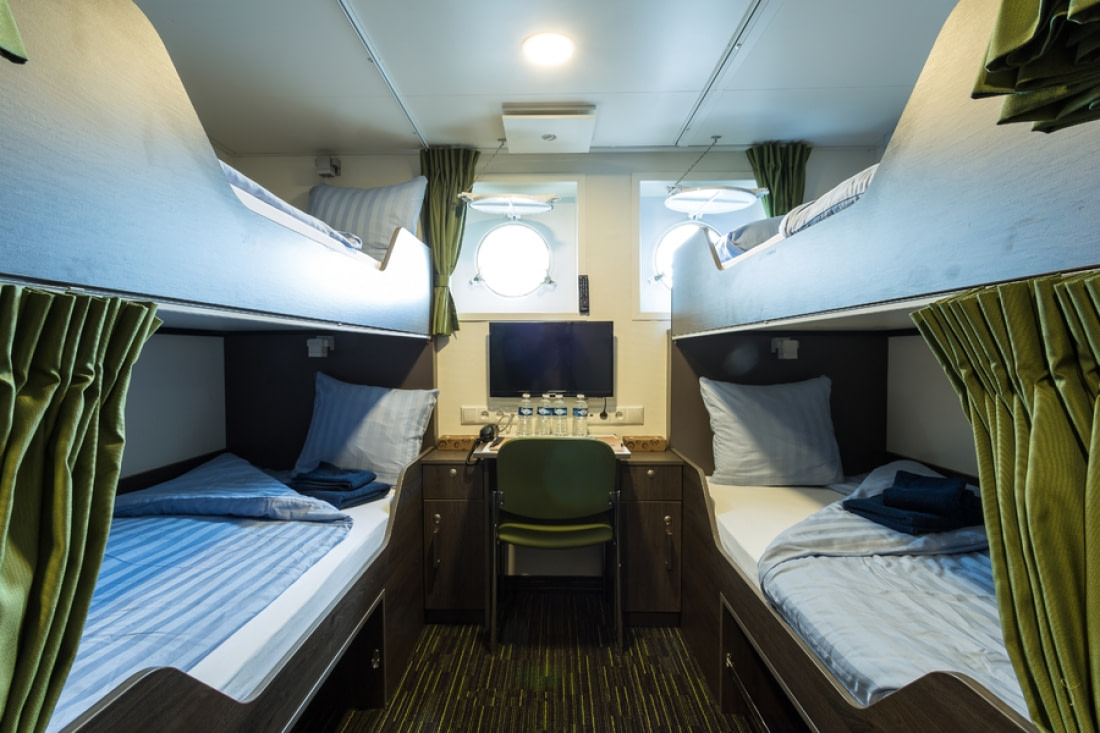 Ortelius: a Vessel with Comfort and Character
Please be aware that a small number of cabins may have a partially obstructed view due to the size of the windows and the design requirements of the ship. For example, some windows may be partly obstructed in the lower half by a gangway. The best view is always on the outer deck or the bridge. Though our voyages are primarily meant to offer our passengers an exploratory wildlife program with as much time ashore as possible, Ortelius offers all the comforts of a standard hotel ― along with a bar and lecture room. Flexibility assures maximum wildlife opportunities. As such, Ortelius carries 10 Zodiacs with 60hp Yamaha engines.